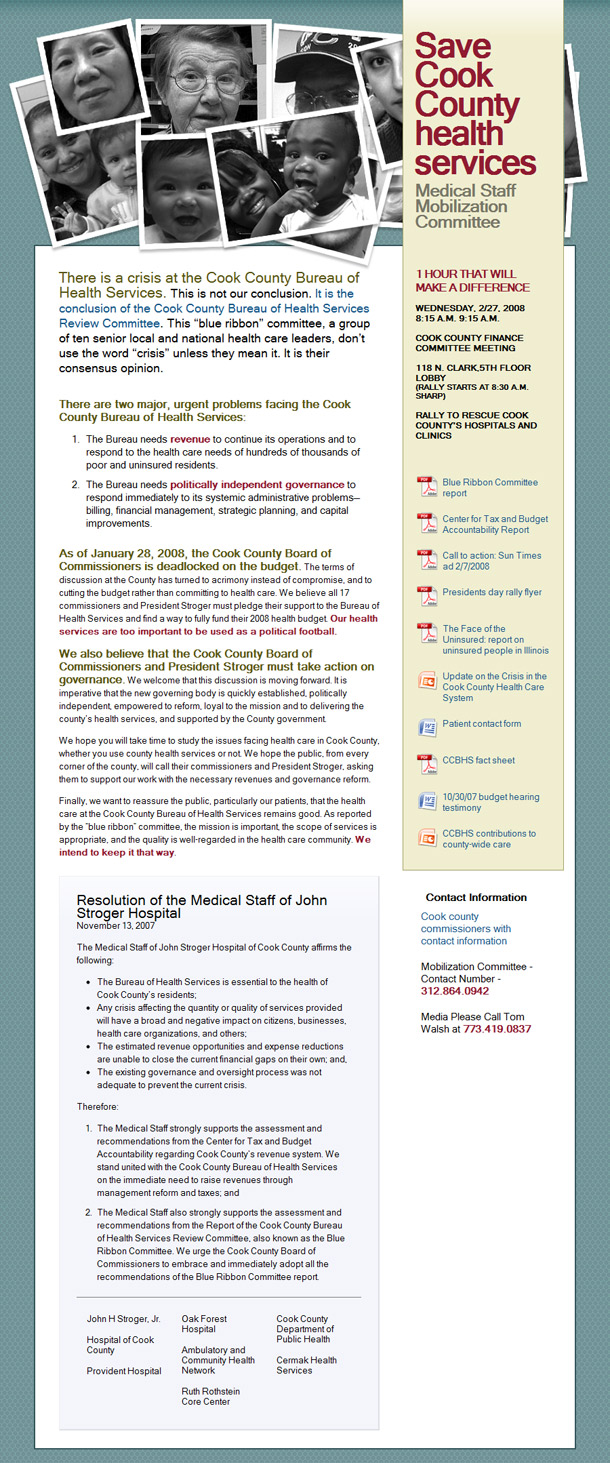 Save Cook County Health Services
SaveCookCounty.org was designed as a call-to-action for county residents to demand better health care for low-income citizens. This one-page design met the needs for time and budget.
The site came down at the end of the campaign but you can still view the mirror.
Top
This is just one of my projects. You can also view my whole portfolio or go to my home page.