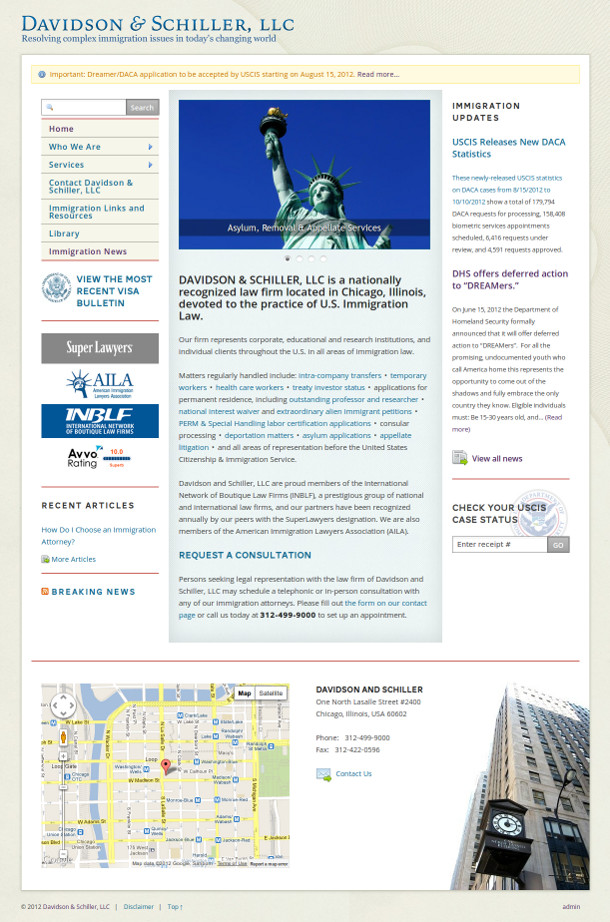 Davidson & Schiller, LLC
This law firm asked me to create an information portal that they could update, providing relevant, timely information pertaining to immigration and immigration law. Using WordPress, I developed a site that serves a both a brochure for the firm and a library of information for the public. This site uses an elastic layout, meaning that the page adjusts itself to fit the screen size of different users. It is also designed to be highly print friendly.
Top
This is just one of my projects. You can also view my whole portfolio or go to my home page.