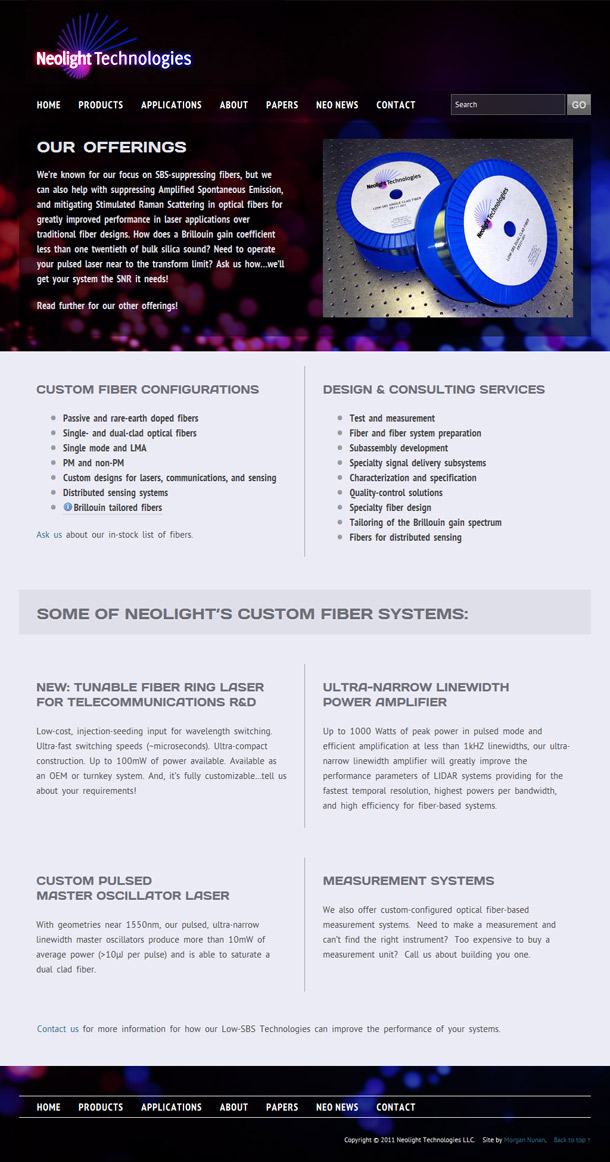 Neolight Technologies
Neolight develops optic fiber for use in lasers and laser radar systems. This work is highly technical and their customer base consists of teachers and scientists. Because of this, they needed a design that would appeal to people who work with lasers both on a personal level, and to have a lot of technical information presented in a way that is easy to digest.
To see this site, visit NeolightTechnologies.com.
Top
This is just one of my projects. You can also view my whole portfolio or go to my home page.