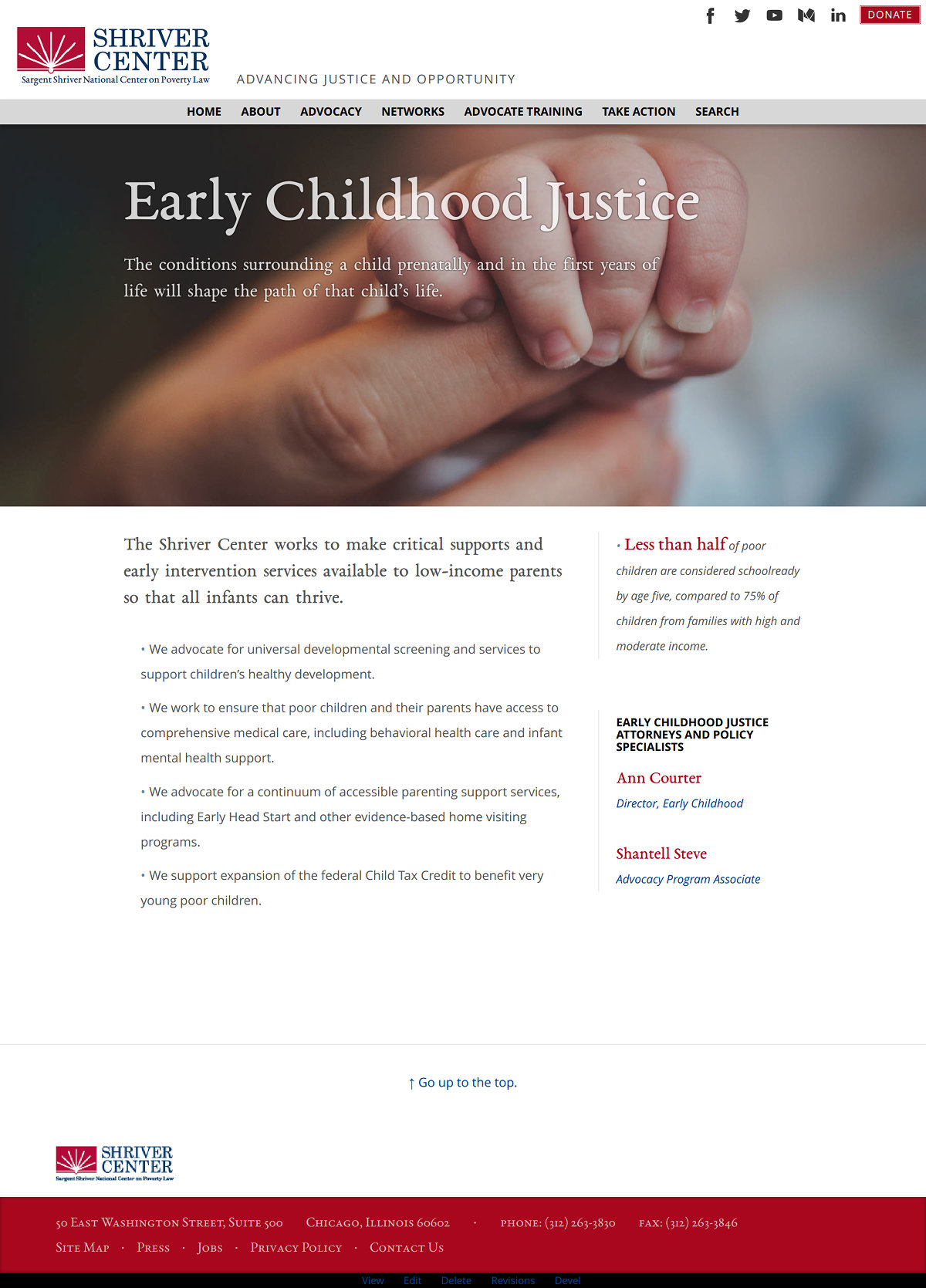 Shriver Center
I completely redesigned and upgraded PovertyLaw.org, the website of the Sargent Shriver National Center on Poverty Law. This site contains thousands of documents going back 50 years. The site was developed originally in Drupal 6 and I overhauled it to run on Drupal 8.
Visit the site
and see the results in action.
Top
This is just one of my projects. You can also view my whole portfolio or go to my home page.