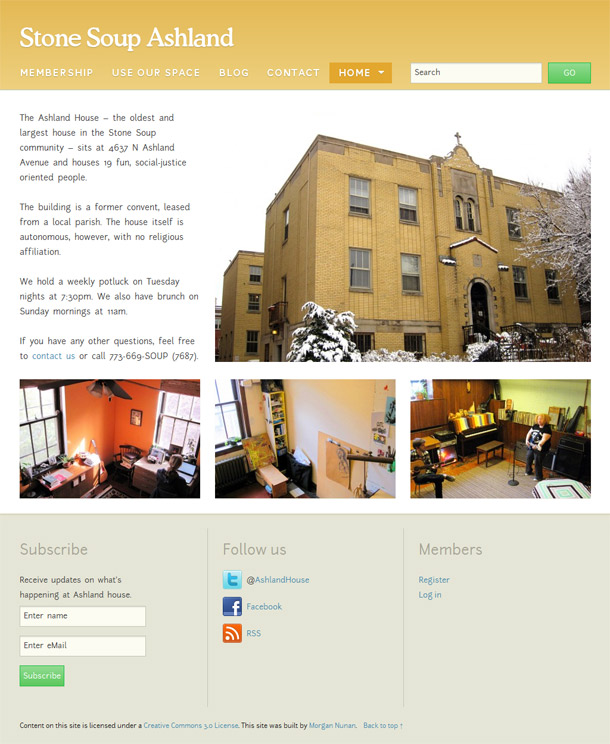 Stone Soup Cooperative
Stone Soup is a housing cooperative with three houses, so the site I built for them is actually a network of sites, with over 40 users. The site features a complex content management system, with each house having its own jurisdiction over the content on its site. This project also includes development of Stone Soup's social media presence, employing RSS syndication and networks like Facebook and Twitter to promote the Co-op and communicate with the larger community. In addition to design and development, I also did most of the photography for the site. The new site has proven an indispensable outreach tool for the co-op. Since its launch, Stone Soup received over 5 times as many applications as it did previously.
Top
This is just one of my projects. You can also view my whole portfolio or go to my home page.