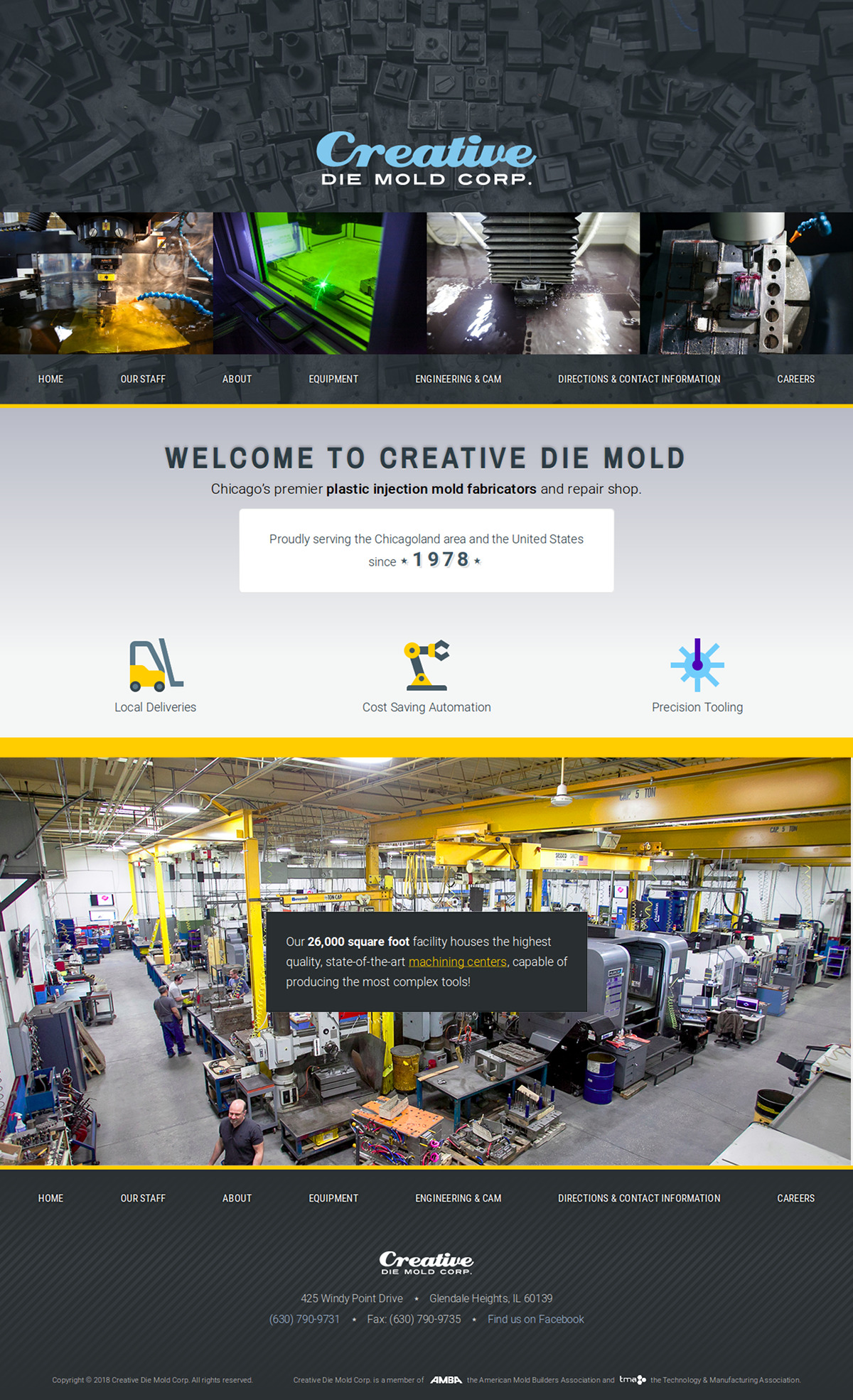 Creative Die Mold Corp.
I designed and developed this site for a tool and die shop in Chicagoland. I also upgraded their branding with a custom logo. Working closely with a professional photographer, this photo-driven site seeks to explain the capabilities of the company, with images.
Visit their site
to see for yourself.
Top
This is just one of my projects. You can also view my whole portfolio or go to my home page.