My portfolio consists of three sections:
Web
(directly below),
Logos
, and
Illustration
.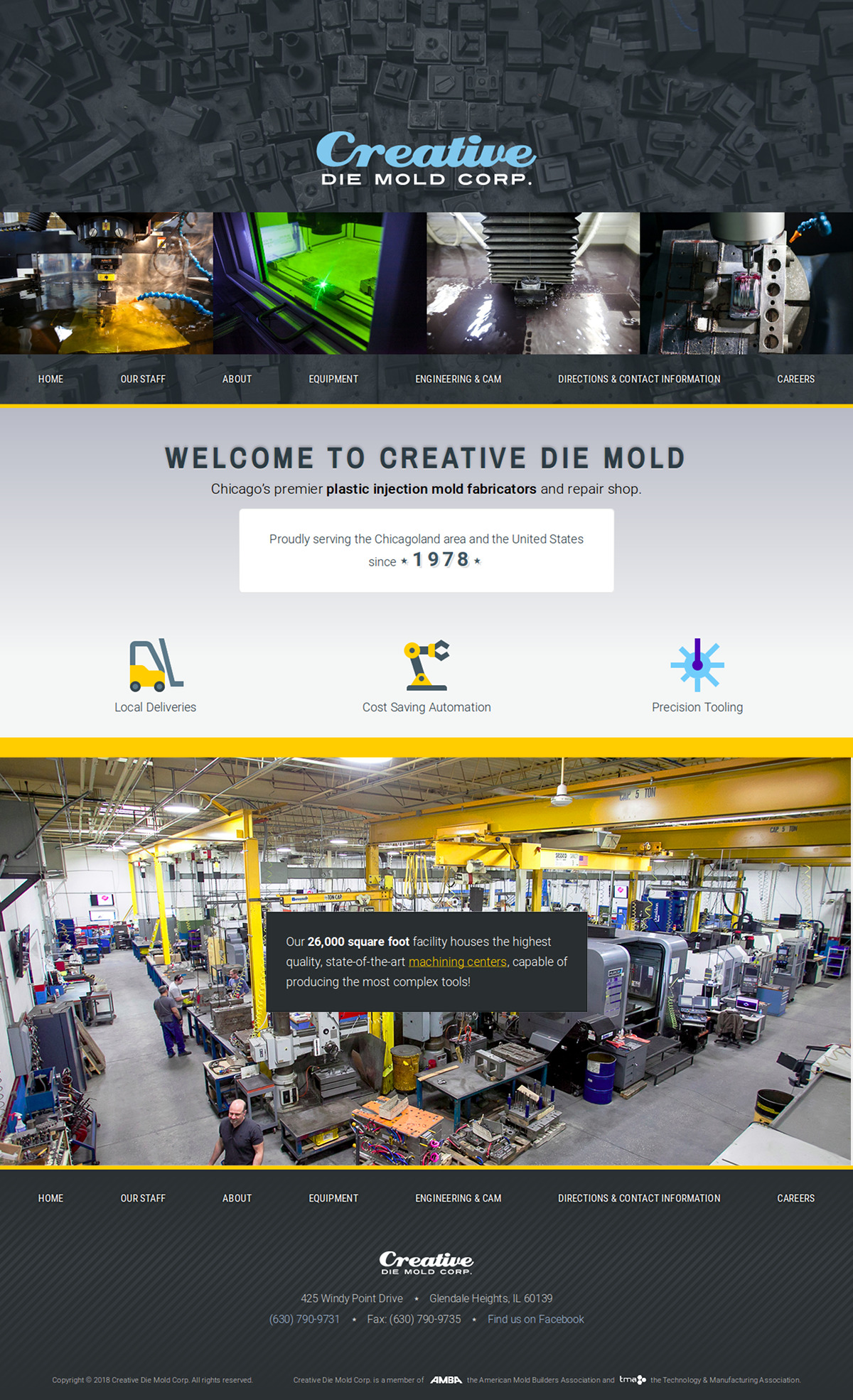 Creative Die Mold Corp.
I designed and developed this site for a tool and die shop in Chicagoland. I also upgraded their branding with a custom logo. Working closely with a professional photographer, this photo-driven site seeks to explain the capabilities of the company, with images.
Visit their site
to see for yourself.
Top
---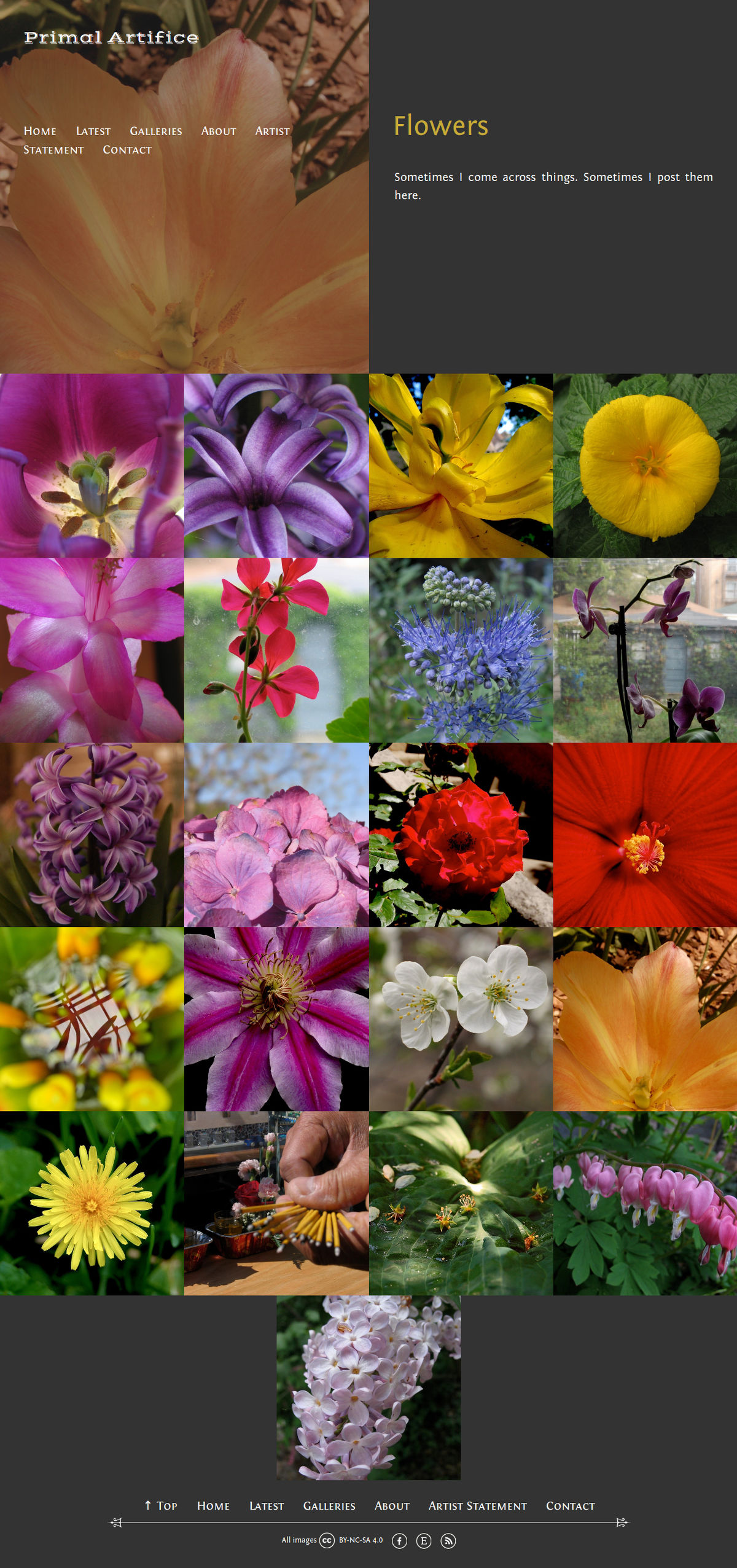 Primal Artifice
Chicago-based photographer Chris Carrollo needed a site to show off his extensive portfolio. The resulting design is driven primarily by the images themselves, with little distraction. This site is fully Responsive for tablets and mobile devices, and Retina ready for high-definition screens. Check out his portfolio.
Top
---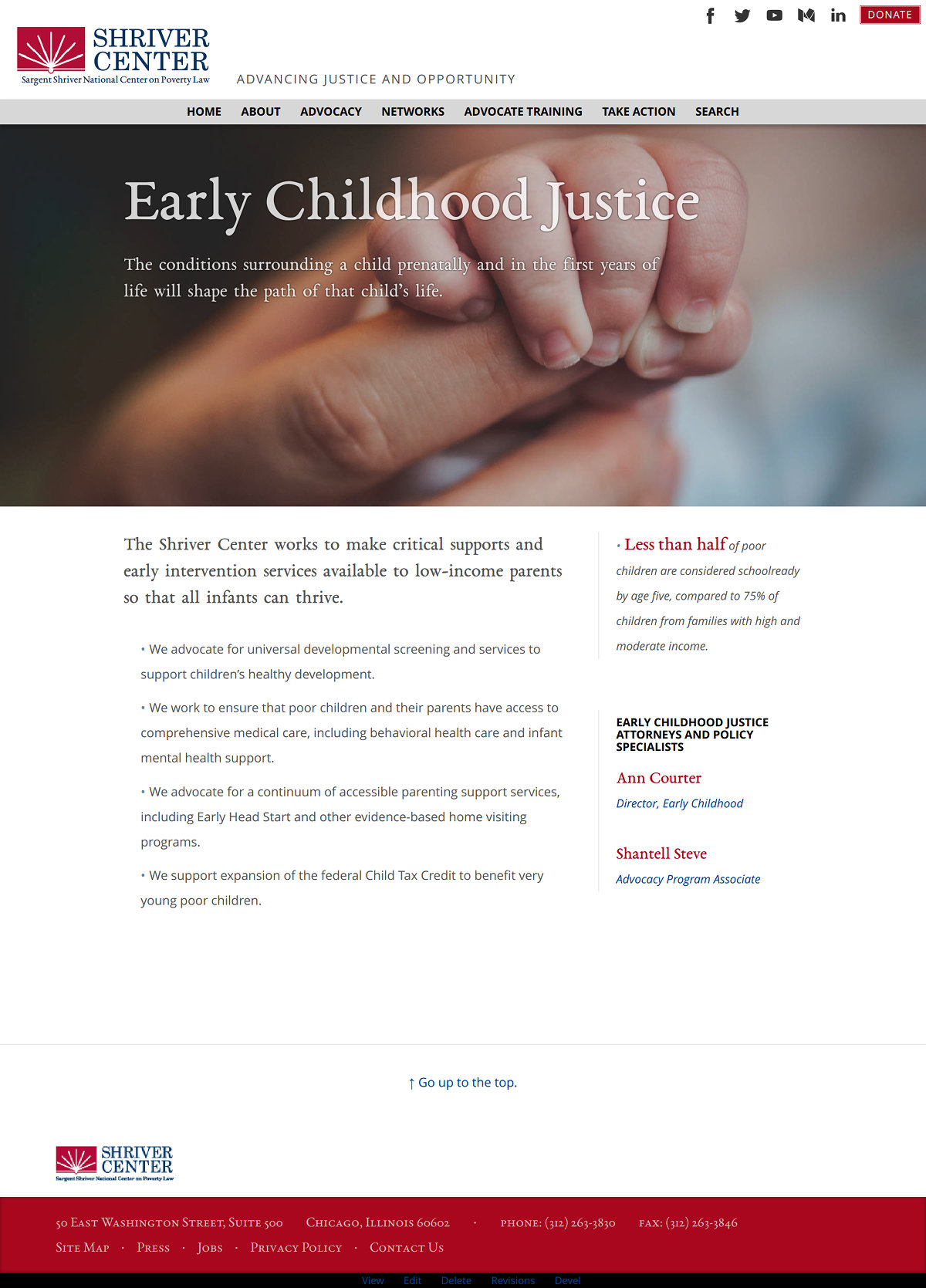 Shriver Center
I completely redesigned and upgraded PovertyLaw.org, the website of the Sargent Shriver National Center on Poverty Law. This site contains thousands of documents going back 50 years. The site was developed originally in Drupal 6 and I overhauled it to run on Drupal 8.
Visit the site
and see the results in action.
Top
---

Montenegro Tours
This site encompasses a number of rental villas in Montenegro, with multiple domains mapped to one site. The header and landing page change based on the domain. I did all the design, as well as the implementation. This site features a wealth of information on Montenegro and an integrated booking system that connects to PayPal.
Take a look
for yourself.
Top
---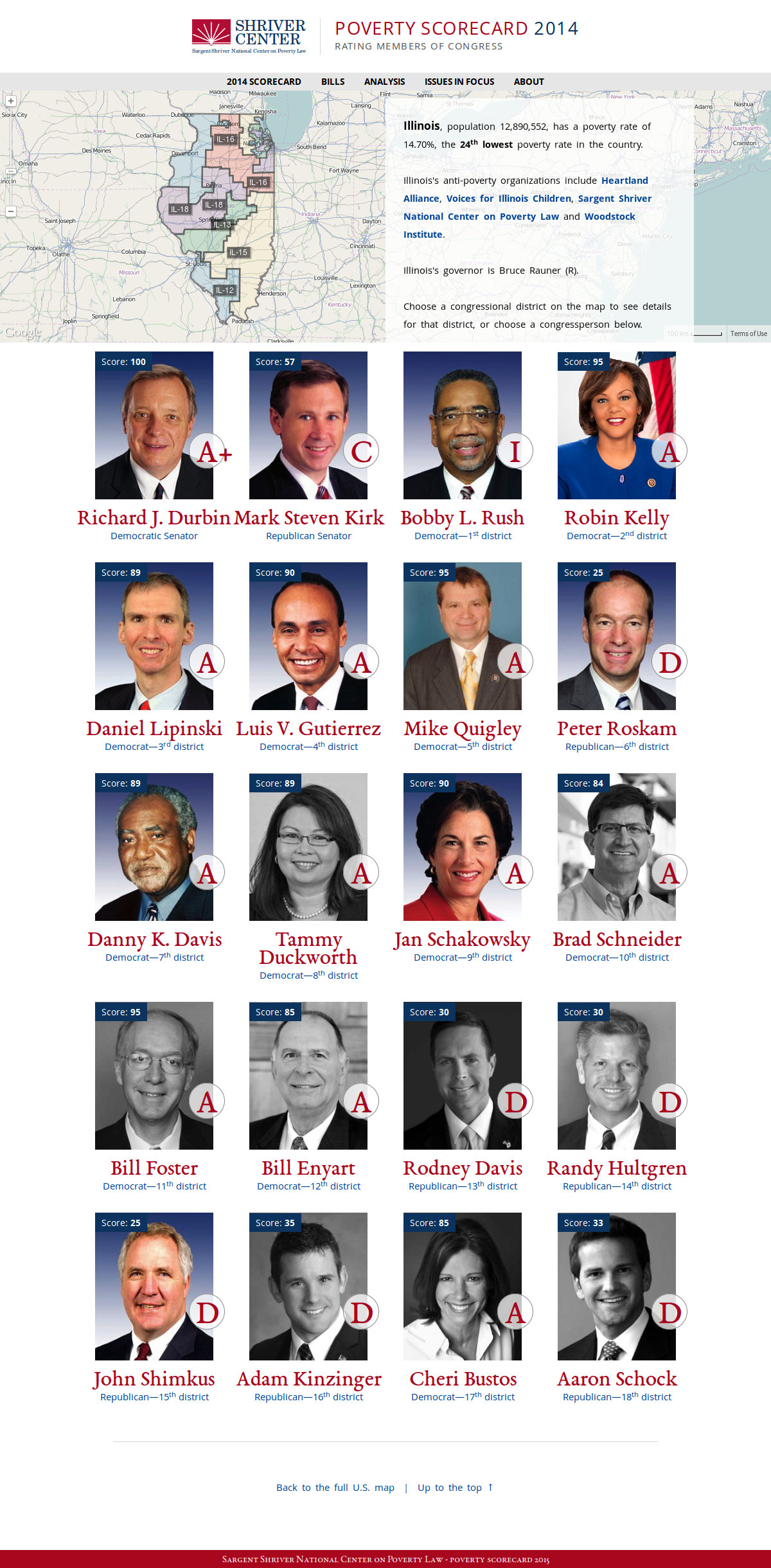 Poverty Scorecard
I developed this site for the Sargeant Shriver National Center on Poverty Law. Built on the Drupal platform, It uses a highly customized Google Maps API, and draws heavily from an external data portal, drawing in data on Congress and on congressional legislation, and ranking each congressperson on their efforts to combat poverty.
Top
---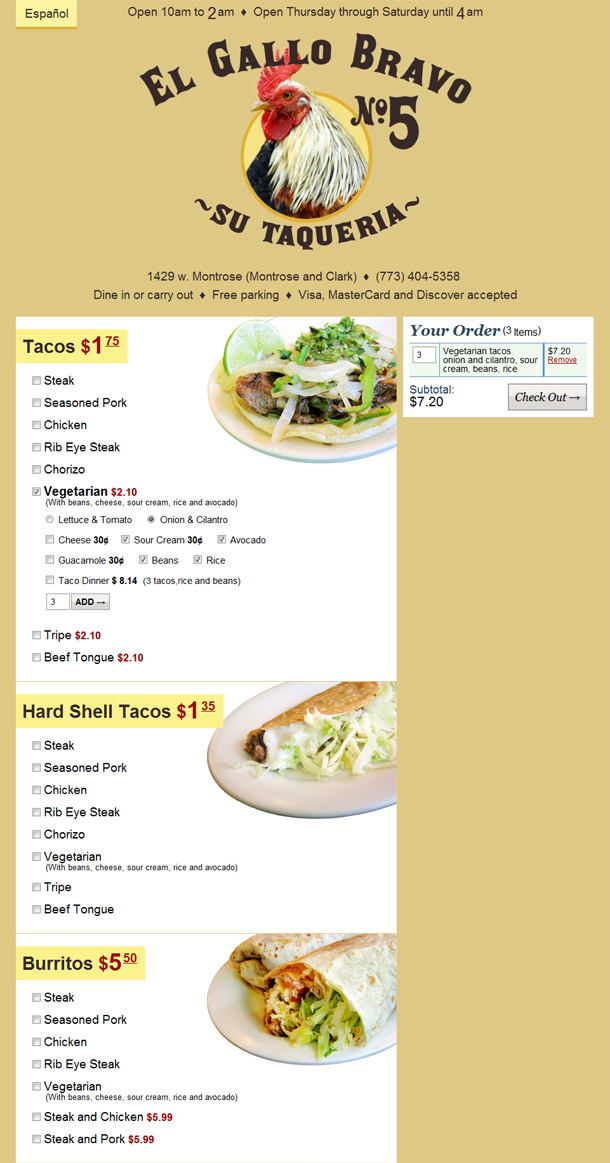 El Gallo Bravo #5
This site is basically an interactive menu system for a Mexican restaurant. You place your order from the menu on the left and your selections update the ticket on the right, which calculates the total automatically.
I designed the logo, took all the photos, designed and coded the site. Since its launch, the website has generated nearly a thousand orders. Try a demo to see the site in action.
Top
---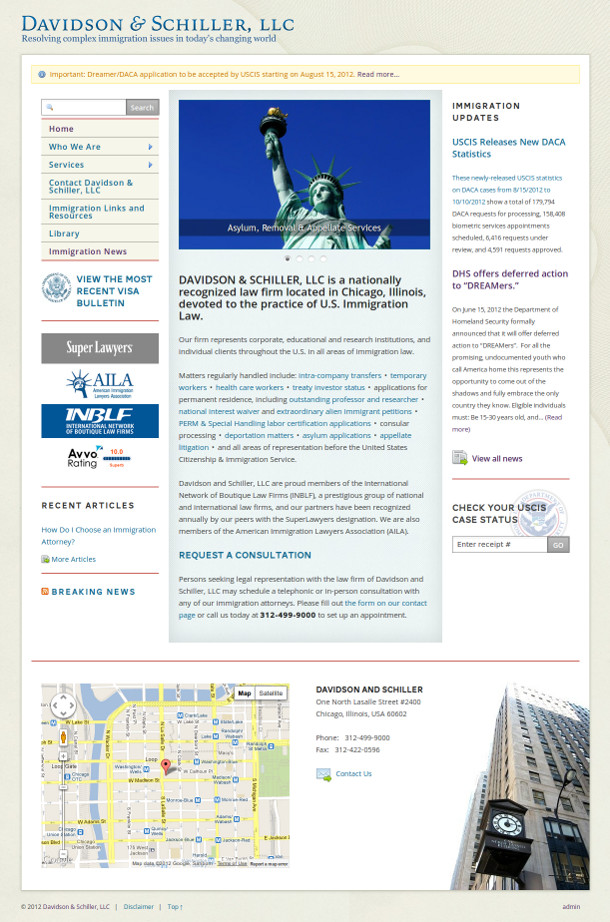 Davidson & Schiller, LLC
This law firm asked me to create an information portal that they could update, providing relevant, timely information pertaining to immigration and immigration law. Using Wordpress, I developed a site that serves a both a brochure for the firm and a library of information for the public. This site uses an elastic layout, meaning that the page adjusts itself to fit the screen size of different users. It is also designed to be highly print friendly.
Top
---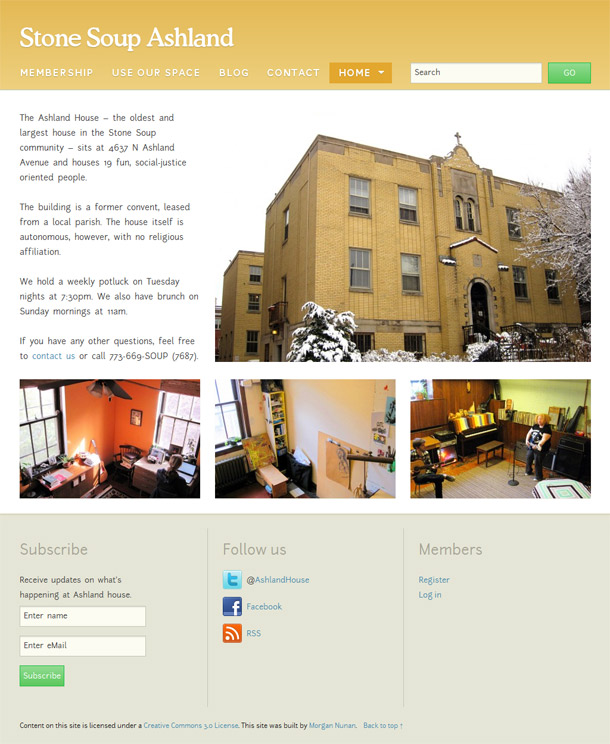 Stone Soup Cooperative
Stone Soup is a housing cooperative with three houses, so the site I built for them is actually a network of sites, with over 40 users. The site features a complex content management system, with each house having its own jurisdiction over the content on its site. This project also includes development of Stone Soup's social media presence, employing RSS syndication and networks like Facebook and Twitter to promote the Co-op and communicate with the larger community. In addition to design and development, I also did most of the photography for the site. The new site has proven an indispensable outreach tool for the co-op. Since its launch, Stone Soup received over 5 times as many applications as it did previously.
Top
---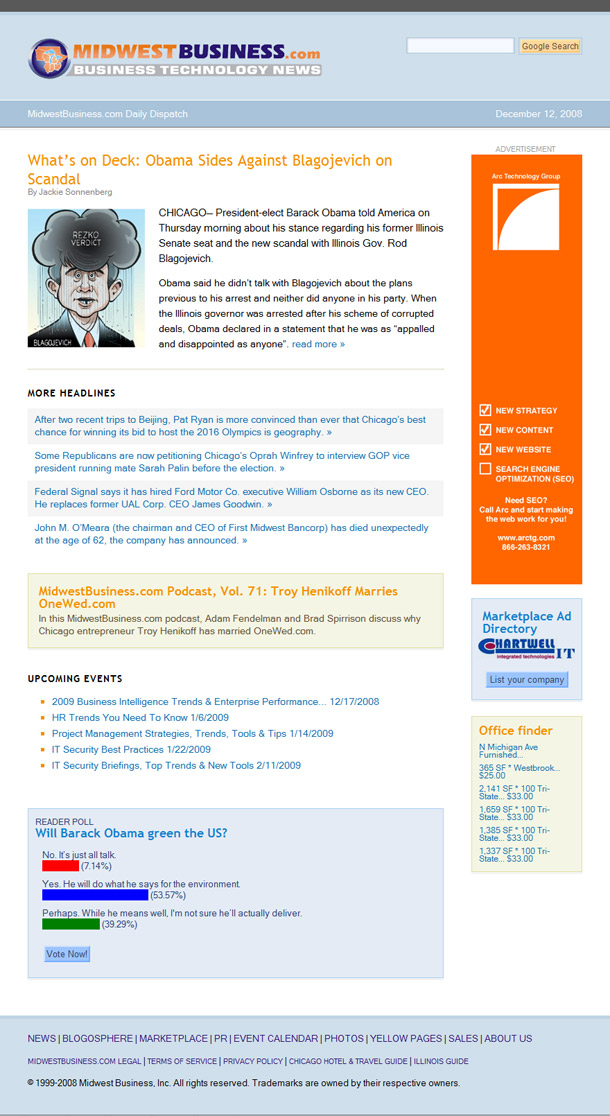 Midwest Business
This online business journal approached me to design an eMail newsletter that would look good on multiple platforms.
For security reasons, most eMail clients prevent images from downloading by default. For this reason, I created a template that would display well, with or without images. The template includes a header, a bar graph and even advertisements styled entirely in CSS. View the demo to see the newsletter with or without images.
Top
---
Those are a few of my newer projects. You can also if you'd like.
---
---
---
---
---
---
Go to Logos and Illustration →