The Plant Based Collection brand promotes a vegan, plant-based lifestyle.
Loon Brothers is a travel company that organizes trips for fly fishers.
DJ Rosanova spins 70s grooves with a Brazilian flavor.
Wyvern, LLC is a holding company for Chicago.com, Associated Cities and other companies.

Chicago.org was a website centered around event planning in the city of Chicago.
JMJ Holdings is a real estate financial security firm.
The McLean County Diversity Project teaches kids in rural Illinois about issues surrounding diversity, tolerance and acceptance.
Organization of the Northeast advocates for mental health justice, affordable housing, reformation of the juvenile justice system and and an end to violence in Chicago's Uptown, Edgewater and Rogers Park neighborhoods.
Alexis Fenton is Formula 1 racer, one of the few female drivers in the sport.
Associated Cities is a network of city .com companies, like NewYorkCity.com, LosAngeles.com, and many others.
Chicago DJ Summit was a forum for DJs and club and party promoters. The logo is designed to read clearly on a variety of merchandise.
Top
---
When Motorola developed their Silvr mobile phone, they asked me to design a series of scale-able, custom icons for users to personalize their phones—icons that would appeal to both Japanese and American audiences. I submitted Hawaiian orchids, sneakers, a space shuttle, and a cross between a teddy bear and a maneki neko, or lucky cat.
This is a diagram for Stone Soup Cooperative on how to stock the refrigerator.
Loon Brothers is a travel company that organizes trips for fly fishers.
Fly Design is a graphic design company that specializes in promotional merchandise.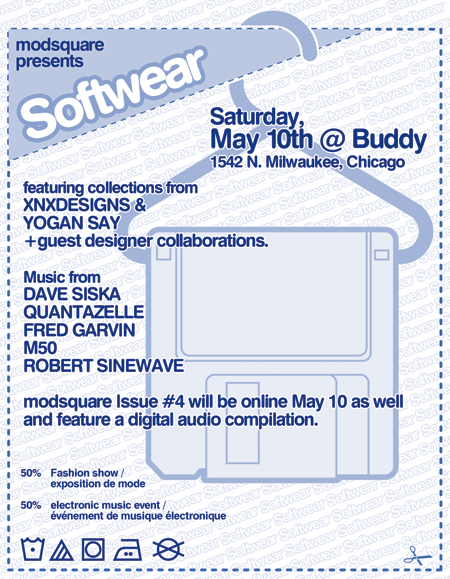 Softwear was a fashion show at Buddy, an art space managed by Lumpen magazine.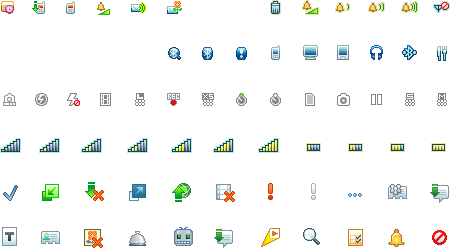 I helped design and procure these small pixel icons for Motorola to use on their Silvr line of mobile phones.

Chicago.com is a portal for booking hotels and buying tickets to Chicago events. I drew this skyline pixel-by-pixel to use in the site's header.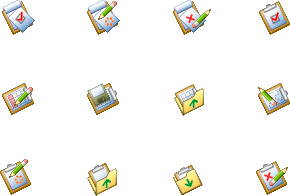 Bosch wanted a series of icons for their testing system. Because it ran on a Windows NT platform, they needed icons that were backwards-compatible.
View my web work →